www.safestreetsanglesey.org.uk



Safe Streets Anglesey
Lonydd Llonydd Môn
Safe, convenient routes for every journey on Anglesey
Who are we?
We are volunteers who come from all over the island. We care passionately about how we move around the places where we live. We are concerned that we still have roads and routes that were designed for transport conditions that existed many decades ago.
We have seen how lives can be improved by quite simple adjustments to roads, junctions and crossings.
We want to enjoy those same benefits on Anglesey.
They work.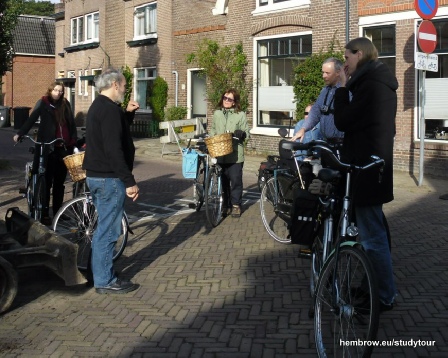 Learning about safer road infrastructures with David Hembrow in Assen, The Netherlands, September 2012
What we want
We want local authorities, along with other planning agencies and organisations, to implement best planning practices as demonstrated by the Netherlands and similar European Countries.
Changes elsewhere have only happened when the people who lived there showed their support. There are many ways you can do this too - sign our support form (below), put up a poster, write to your councillor, join a group

Support Safe Streets
Let us know you want change by filling in your details on this form*
*Your details are used for the purpose of collecting data to support this campaign only. Without them, councillors will not know that the people who live in their area want change. We will not pass on, sell or use your details for any other purpose.
Where are we based?
Our postal address is Gwalchmai Surgery, Gwalchmai, Anglesey,
LL65 3TL